Supmea Southwest Service Center Officially established in Chengdu
In order to make full use of existing advantages, integrate rich resources, and build a localized platform to provide users in Sichuan, Chongqing, Yunnan, Guizhou and other places with a full range of quality services throughout the process, September 17, 2021, Supmea Southwest Service Center Officially inaugurated and established in Chengdu.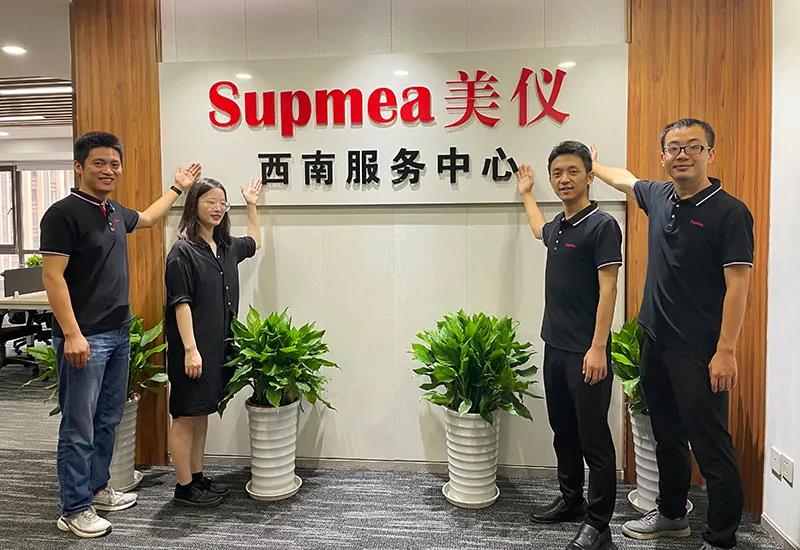 "As the customer base continues to grow and service needs become more diversified, the establishment of a regional service center is imminent. Supmea has 20,000+ customers in the southwest region. We have long been concerned about the quality of service for our customers in the region and are optimistic about the development prospects of the region. "Supmea vice president Mr. Wang said.
Mr. Wang said that after the establishment of the Southwest Service Center, it will provide customers with round-the-clock technical support and more efficient response speed, opening a new chapter in the upgrade of Supmea services.
According to Mr. Zhang, the person in charge of the company's warehousing and logistics department, the service center directly sets up a local warehouse in Chengdu. Customers can directly deliver goods to their door as long as they have needs, which greatly improves logistics efficiency and realizes efficient delivery.
Over the years, in order to provide domestic customers with higher quality and more valuable services, Supmea has been in Singapore, Malaysia, Indonesia, Beijing, Shanghai, Guangzhou, Nanjing, Chengdu, Wuhan, Changsha, Jinan, Zhengzhou, Suzhou, Jiaxing, Offices have been set up in Ningbo and other places.

According to the plan, from 2021 to 2025, Supmea will set up ten regional service centers and 100 offices around the world to serve new and old customers with ingenuity.