Product
LCD Flow (Heat) Totalizer / Recorder
Model
SUP-2600
Dimension
A. 160*80*110mm
B. 80*160*110mm
C. 96*96*110mm
D. 96*48*110mm
Measurement accuracy
±0.2%FS
Transmission output
Analog output----4-20mA, 1-5v,
0-10mA, 0-5V, 0-20mA, 0-10V
Alarm Output
With upper and lower limit alarm function, with alarm return difference setting; Relay capacity:
AC125V/0.5A(small) DC24V/0.5A(small) (Resistive load)
AC220V/2A(big) DC24V/2A(big) (Resistive load)
Note: When the load exceeds the relay contact capacity, please do not directly carry the load
Power supply
AC/DC100~240V (Frequency 50/60Hz) Power consumption≤5W
DC 12~36V Power consumption≤3W
Use environment
Operating temperature (-10~50℃) No condensation, no icing
Printout
RS232 printing interface, micro-matched printer can realize manual, timing and alarm printing functions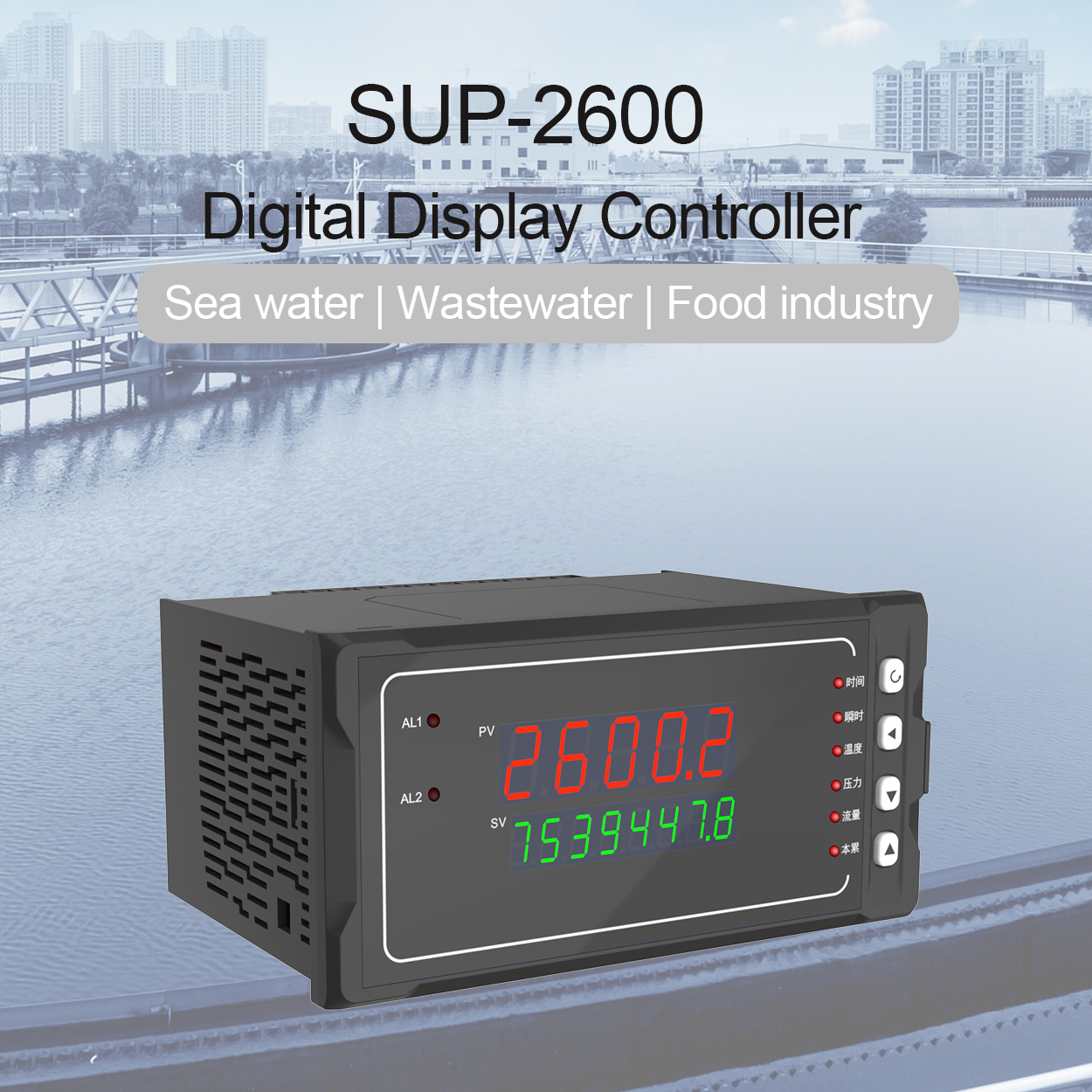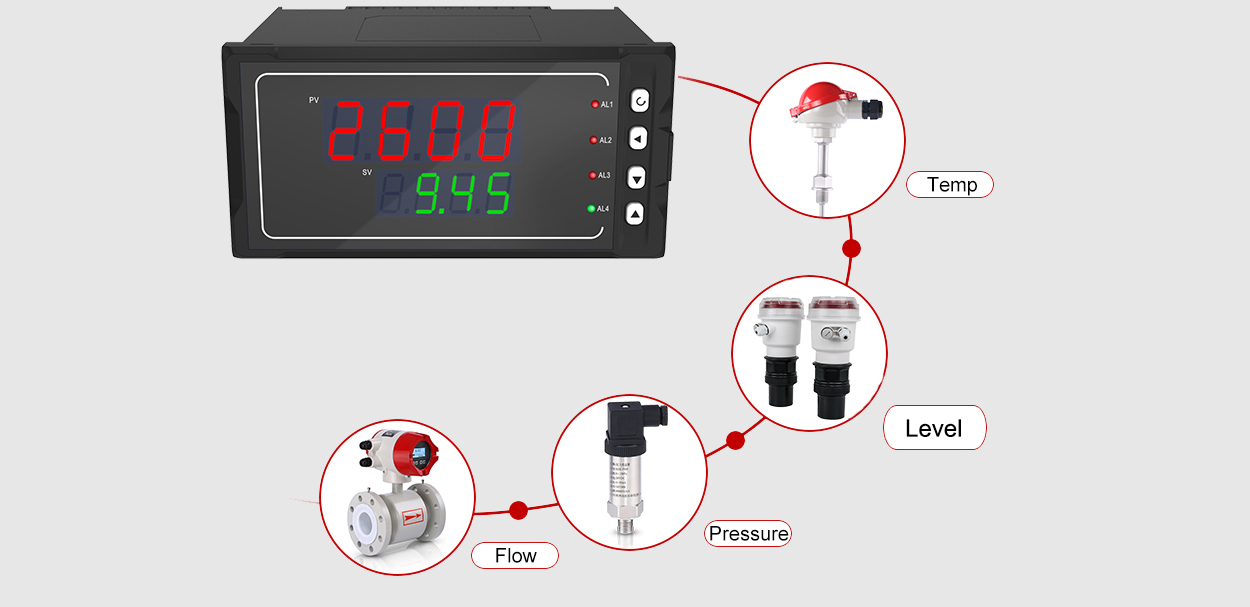 LCD flow totalizer is mainly designed for trading discipline between supplier and customer in regional central heating, and calculating steam, and high precision flow measurement. It's a full-functional secondary instrument based on 32-bit ARM micro-processor, high-speed AD and large-capacity storage. The instrument has fully adopted surface-mount technology. It has good EMC ability and high reliability because of heavy protection and isolation in design. It is embedded RTOS, USB Host, and high-density FLASH memory, which can record 720-day length sampling data. It can automatically identify saturated steam and superheated steam. It can also be used for process monitoring and volume control of steam heat.
Input signal type :
| | | | |
| --- | --- | --- | --- |
| Signal type | Measurable range | Signal type | Measurable range |
| B | 400~1800℃ | BA2 | -200.0~600.0℃ |
| S | -50~1600℃ | 0-400Ω linear resistance | -9999~99999 |
| K | -100~1300℃ | 0~20mV | -9999~99999 |
| E | -100~1000℃ | 0-100 mV | -9999~99999 |
| T | -100. 0~400.0℃ | 0~20 mA | -9999~99999 |
| J | -100~1200℃ | 0~10 mA | -9999~99999 |
| R | -50~1600℃ | 4~20mA | -9999~99999 |
| N | -100~1300℃ | 0~5V | -9999~99999 |
| F2 | 700~2000℃ | 1~5V | -9999~99999 |
| Wre3-25 | 0~2300℃ | 0~10V customized | -9999~99999 |
| Wre5-26 | 0~2300℃ | √0~10 mA | 0~99999 |
| Cu50 | -50.0~150.0℃ | √4~20 mA | 0~99999 |
| Cu53 | -50.0~150.0℃ | √0~5V | 0~99999 |
| Cu100 | -50.0~150.0℃ | √1~5V | 0~99999 |
| Pt100 | -200.0~650.0℃ | Frequency | 0~10KHz |
| BA1 | -200.0~650.0℃ | | |