Wait for you at the IE Expo China 2023
From April 19th to 21st, the 24th IE Expo China will be held at the Shanghai New International Expo Center. Supmea was invited to participate in the exhibition, and will bring a series of process automation solutions such as flow, temperature, pressure, analysis, level, and display control.
Supmea Booth: Hall E5 B30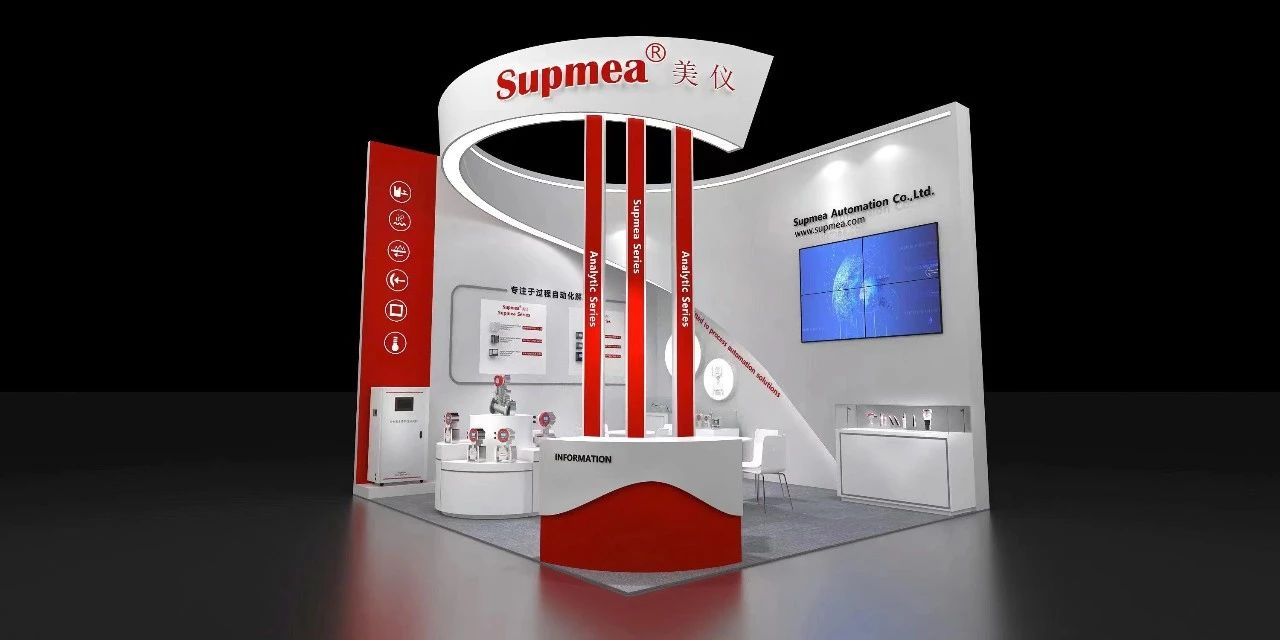 Effect picture of Supmea booth▲
It is reported that all 17 exhibition halls of Shanghai New International Expo Center will be used for the first time in this IE Expo, and the expected exhibition scale is nearly 200,000 square meters. There are nearly 2,300 exhibitors from home and abroad in the seven major fields of soil remediation, environmental monitoring, and comprehensive management.
Among the many sectors, the "environmental monitoring and instrumentation exhibition area" has become one of the biggest highlights. The number of exhibitors has increased by 30% compared with the previous session, and the exhibition scale has exceeded 20,000 square meters. Thermo Fisher Scientific, Hach, Shimadzu, E+H, Focused Photonics Inc, Skyray Instrument Co., Ltd, Supmea and other domestic and foreign brands will all be on display.
Supmea, focusing on process automation solutions for 16 years, is committed to making Chinese good instruments available to the world. At present, the company's business scope has covered 138 countries and regions around the world, with a total of more than 630,000 corporate users. We sincerely invite new and old customers to visit Supmea's booth at this year's IE Expo, to visit, guide and discuss cooperation.