Supmea in Pinduoduo GLP Southeast Data Center
In the Internet era, data centers for delivering, accelerating, displaying, computing, and storing data and information have come into being. In the operation of a data center, the cooling system is the most energy-consuming auxiliary facility, so it is critical to monitor the parameters of the cooling system.
Recently, Supmea electromagnetic flowmeter, conductivity meter and temperature transmitter were successfully applied to Pinduoduo GLP Southeast Data Center in Changshu. Supmea products provide various parameters monitoring for the cooling system and ensure the smooth operation in the data center.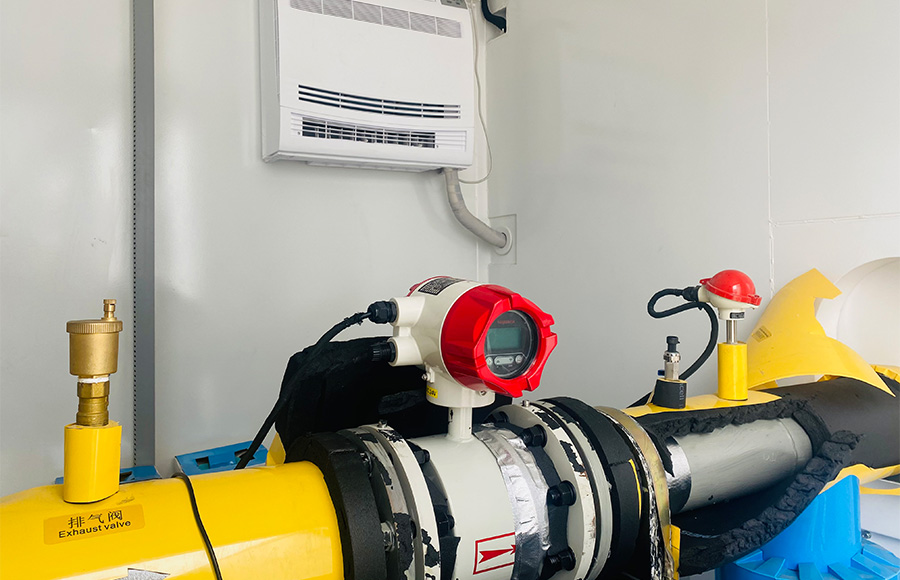 This application is a typical cooling system data monitoring, which includes electromagnetic flow meter to monitor flow data to ensure stable cooling water circulation; conductivity meter to monitor conductivity data to ensure that the cooling water quality does not exceed the specified standard; temperature transmitter to monitor temperature changes to ensure that the data center room temperature always maintains the corresponding temperature. At the same time, through the monitoring of flow and water quality parameters, the use of cooling water can be further saved, and through the linkage with temperature data, the effect of the chiller can be optimized to achieve energy saving and efficiency of the enterprise.
At present, Supmea meters have successively served in a number of key projects of Wahaha, Huawei, Greentown and other well-known enterprises, covering a number of industries such as food, environmental protection engineering and public utilities. Especially Supmea electromagnetic flowmeter, relying on the excellent product quality and complete service system, has achieved the trust and support of many customers.