Guests From Singapore visited Supmea
On July 13, Mr. Yu of International Enterprise Singapore visited Supmea headquarters , accompanied by Li Jun, Deputy Director of Qiantang New District Management Committee. Mr. Ding, the CEO of Supmea, along with the company management, welcomed them warmly.
During the conference, Mr. Ding introduced the development history and future plans of Supmea He mentioned that automation, digitalization and internationalization are the three driving forces that support Supmea to develop rapidly. Singapore will become the overseas headquarters of Supmea. Currently, Supmea has invested through the Ministry of Commerce of the People's Republic to establish Supmea Instrument PTE LTD in Singapore. Besides, Supmea will also build a warehouse logistics and factory in Malaysia to promote the steady progress of Supmea internationalization.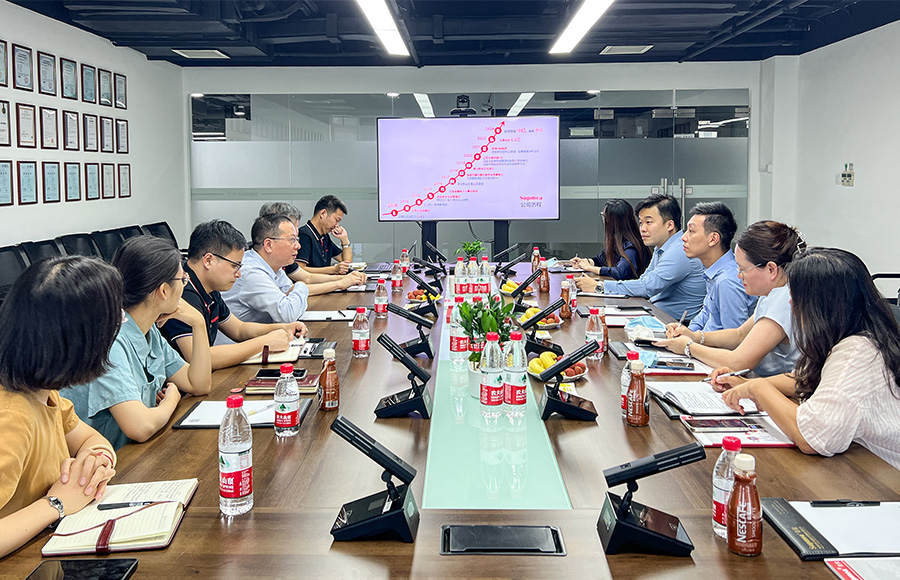 Mr. Yu fully affirmed the current achievements of Supmea and expressed his pleasure to see that Supmea has set up its overseas headquarters in Singapore. He introduced that IE Singapore is a national statutory body under the Ministry of Trade & Industry of Singapore, and a special working group of IE Singapore will be set up in the future to deal with investment affairs in Singapore. Meanwhile, IE Singapore will also work with relevant departments to provide assistance to enterprises in technological innovation and joint R&D collaboration, providing strong support to Supmea's investment and financial services in Malaysia.