Product

Digital conductivity sensor

Model

SUP-TDS8002

Measure range

(100~60000)uS/cm;
(0.1~500.00)mS/cm;

Accuracy

±1.5%

Solution

1uS/cm;0.01mS/cm;1ppm;0.01ppt

Material

POM(wet part)

Temperature range

(0~60.0)℃

Protocol

MODBUS-RTU
TDS8002 conductivity and salinity digital sensor is designed for aquaculture, river sewage, seawater salinity, environmental protection engineering and other industries. It is equipped with a special quadrupole alloy sensor for breeding, which can be used to measure the changes of conductivity and salinity in the aqueous system within the range of (0~500) mS/cm. It has a standard RS485 Modbus RTU protocol interface function, which can communicate with the host computer remotely.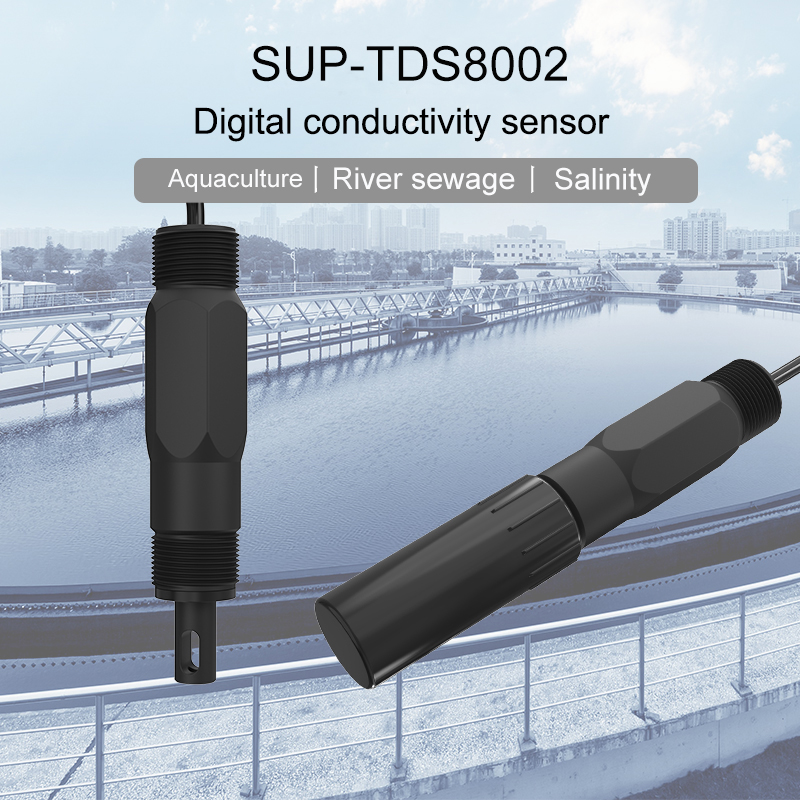 Isolated power supply design, data stability, strong anti-interference ability
4-pole stainless steel, corrosion-resistant alloy conductivity/salinity sensor
Shell material: POM (wet part material)
Corrosion resistance, high stability, suitable for continuous monitoring of fresh water and sea water
Built-in temperature sensor