Product
Digital Single-loop digital display controller
Model
SUP-110T
Display
Dual-screen LED display
Dimension
C. 96*96*110mm
D. 96*48*110mm
E. 48*96*110mm
F. 72*72*110mm
H. 48*48*110mm
Measurement accuracy
±0.3%FS
Analog output
Analog output----4-20mA, 1-5V(RL≤500Ω), 1-5V (RL≥250kΩ)
Alarm Output
With upper and lower limit alarm function, with alarm return difference setting; Relay contact capacity:
AC125V/0.5A(small)DC24V/0.5A(small) (Resistance C load)
AC220V/2A(big)DC24V/2A(big) (Resistive load)
Note: When the load exceeds the relay contact capacity, please do not directly carry the load
Power supply
AC/DC100~240V (Frequency50/60Hz) Power consumption≤5W
DC 12~36V Power consumption≤3W
Use environment
Operating temperature(0~50℃) Relative humidity: (5~85%)RH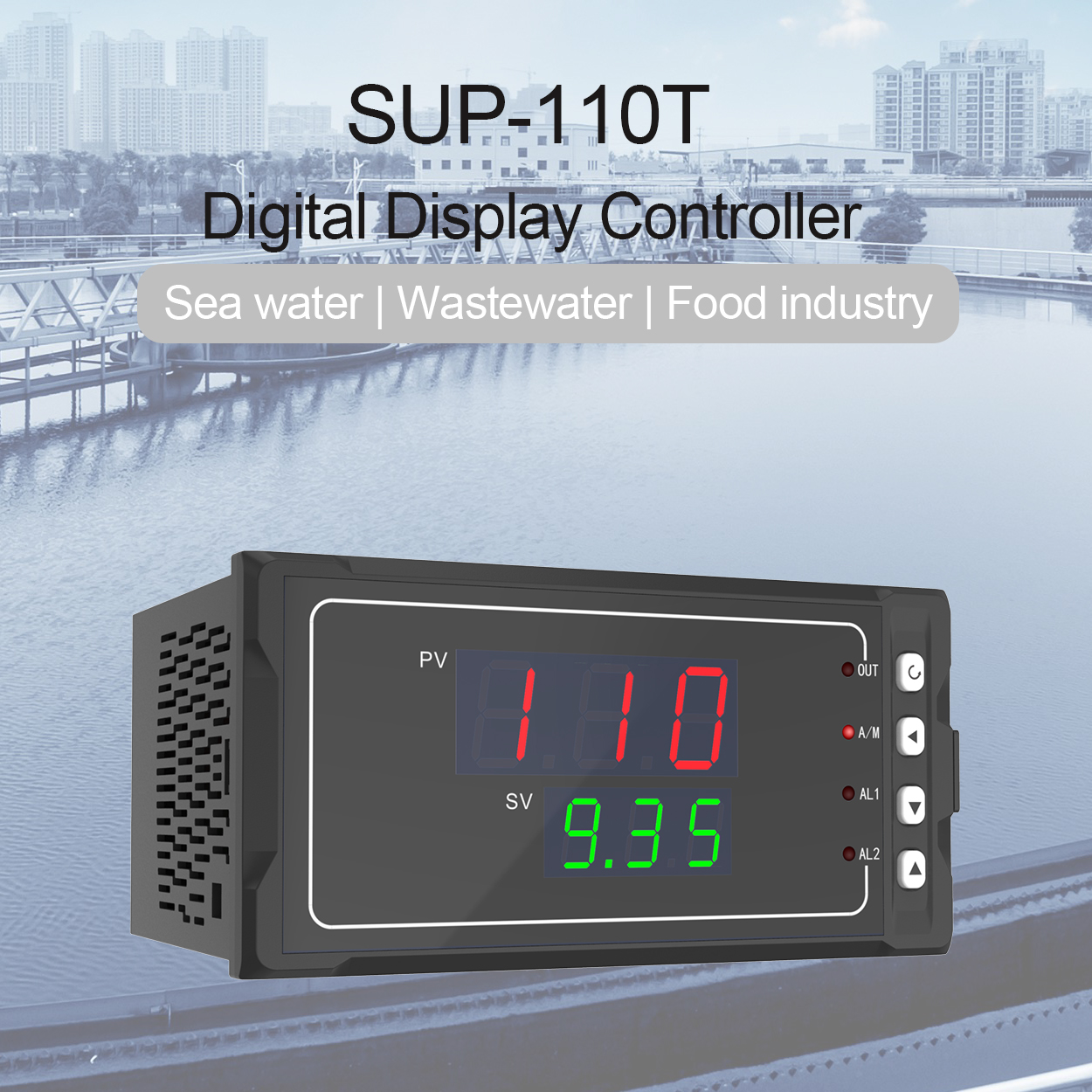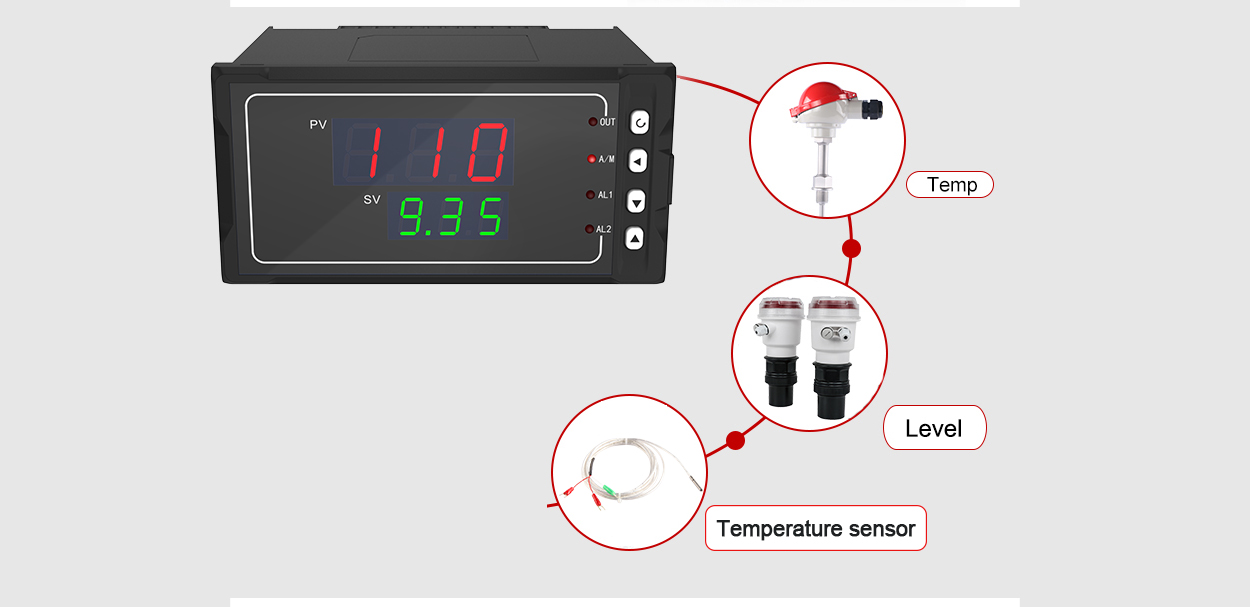 Economic 3-digit Single-loop Digital Display Controller is in a modular structure, easily operable, cost-effective, applicable in light industry machinery, ovens, laboratory equipment, heating/cooling and other objects in the temperature range of 0~999 °C. The instrument displays with dual row 3-digit numeric tube, with a variety of RTD/TC input signal types optional with an accuracy of 0.3%; 5 sizes optional, supporting 2 alarm functions, with transmission output. Optical isolation for input terminal, output terminal, a power supply terminal, 100-240V AC/DC or 12-36V DC switching power supply, standard snap-on installation, ambient temperature at 0-50 °C, and the relative humidity of 5-85% RH (no condensation).
Terminal Assignments and Dimensions:
(1) PV display window (measured value)
(2) SV display window
In measurement state, the display is defined by dis in the level-1 parameters; in parameters setting state, it displays the set value.
(3) The first alarm (AL1) and the second alarm (AL2) indicators, running lights (OUT), A/M indicators without effect
(4) Confirm key
(5) Shift key
(6) Down key
(7) Up key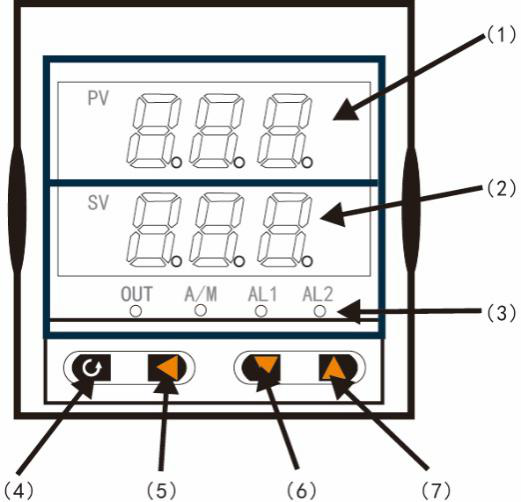 Input signal type list:
| | | | | | |
| --- | --- | --- | --- | --- | --- |
| Graduation Number Pn | Signal type | Measure range | Graduation Number Pn | Signal type | Measure range |
| 0 | TC B | 100~999℃ | 5 | TC J | 0~999℃ |
| 1 | TC S | 0~999℃ | 6 | TC R | 0~999℃ |
| 2 | TC K | 0~999℃ | 7 | TC N | 0~999℃ |
| 3 | TC E | 0~999℃ | 11 | RTD Cu50 | -50~150℃ |
| 4 | TC T | 0~400℃ | 14 | RTD Pt100 | -199~650℃ |