Supmea is coming at Thai Water Expo
Thai Water Expo displays workable answers to one of the most important problems in the world today – providing society with clean, drinkable water. Also featured: Waste Water Disposal Systems and the latest flood control developments. An all embracing event covering one of the most important issues of our time.
Thai Water Expo will provide the latest working solutions in water and wastewater technology. With the ASEAN region now one of the fastest growing in the world, the need for this technology is at an all-time high and Thai Water is the best place to find it. Undeniably, water is precious - but it also requires intelligent control of waste and by-products that come from growth.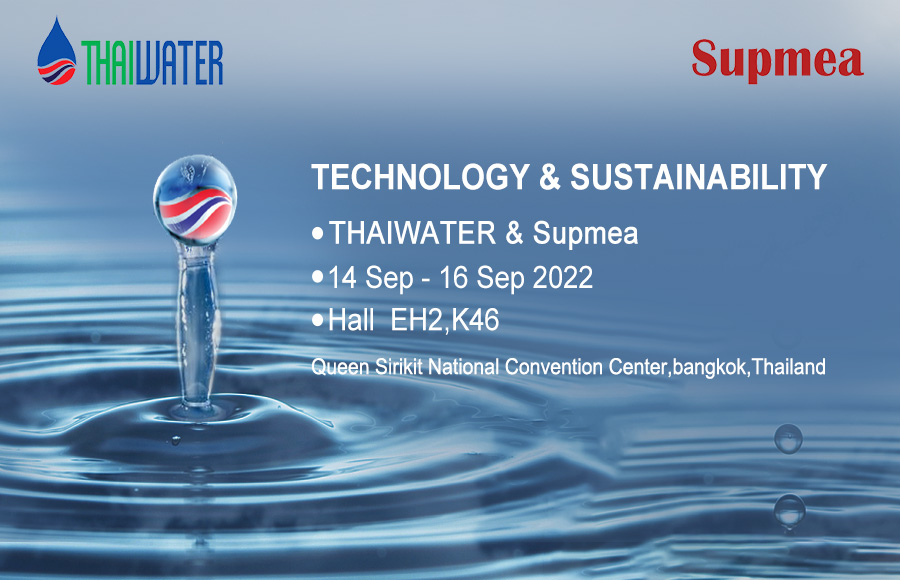 Supmea Booth No:EH2,K46
Exhibition time:14th Sep-16th Sep
Exhibition Venue:QSNCC, Thailand
Founded in 2006, Supmea is a national high-tech enterprise engaged in the research and development, manufacturing, sales and service of process automation instruments.
Supmea products mainly include process automation instruments such as temperature, pressure, flow, level, analysis, etc., which are widely used in water treatment and other industrial fields, and have won the trust and reputation of 550,000+ customers.
We sincerely invite all customers to visit us, Supmea is waiting for you at the exhibition!