Supmea build the green city together with Dubai central lab
Lately the ASEAN Chief Representative from SUPMEA Rick was invited to the Dubai central lab to show how to use paperless recorder from SUPMEA, and represent the latest paperless recorder SUP-R9600 from SUPMEA, introduce the technology used in the product as well.

Before that, Dubai central Laboratory and bought the EC meter from SUPMEA, this product plays an important role in laboratory testing projects, "Product usage is very good, very cost-effective" said the project manager Aslam. The project in the future will use temperature meter and other recorders.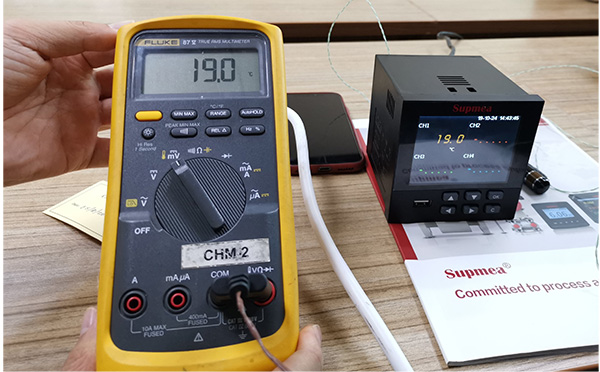 Through this training the customer has a better understanding about the product from SUPMEA, Aslam thin, that it is easy to operate the product from SUPMEA, and the measuring is accurate, and he want to start a long-term cooperation with SUPMEA.
Dubai central laboratory mainly for product testing, research, standard setting, measurement control, etc., and provide a conformity assessment for products, to monitor product quality and make Dubai a greener city. SUPMEA has always attached importance to sustainability and social responsibility, and strives to contribute to global environmental protection with high-quality instruments.