For best service - Supmea Singapore company established
On December 8, 2017, Supmea Singapore company was established.Supmea has been specialized in providing customers with the best products and the most perfect services.
In 2018, supmea engineers can reach you within 2 hours including Malaysia, Indonesia, Thailand, the Philippines and other neighboring countries, to provide you and your customers the most perfect most efficient service.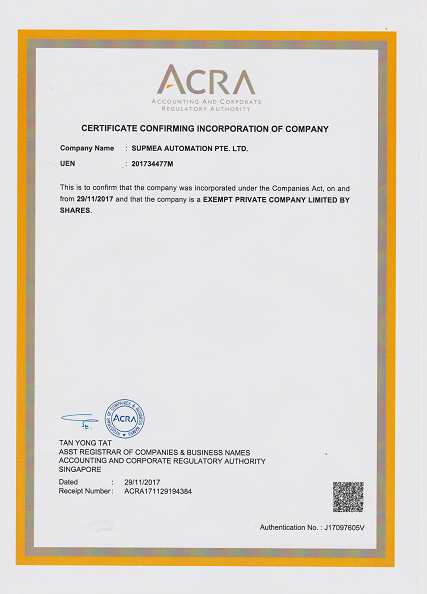 Certificate confirming incorporation of company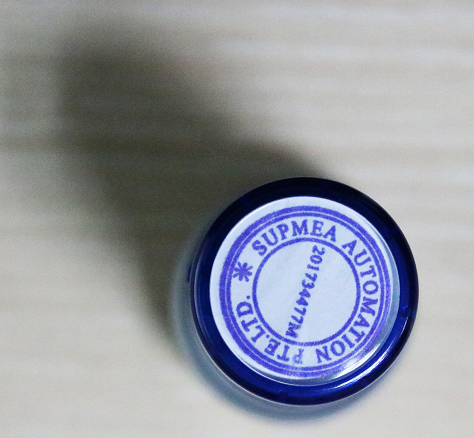 Supmea Automation PTE.LTD. Stamp
SUPMEA AUTOMATION PTE. LTD.
Address :2 VENTURE DRIVE #11-30 VISION EXCHANGE SINGAPORE 608526
Telephone:+65 63966190