Egyptian partners visit Supmea
On January 26, 2018, Hangzhou welcomed its first snowfall in 2018, during this period, Mr. Sherif, an ADEC company from Egypt, visited Supmea to exchange information on cooperation on related products.
ADEC is a high-tech company specializing in water treatment and related automation solutions in Egypt. The visit was aimed at getting a better understanding of Supmea's products and services. During the period, both parties reached a preliminary cooperation through careful communication, which laid the foundation for 18 years of market development of Supmea water quality products in Egypt.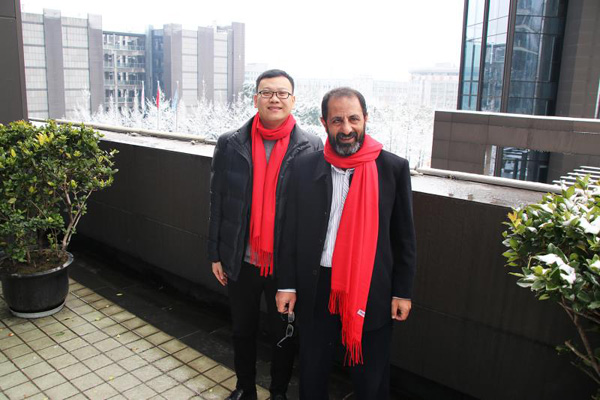 Supmea also brought a custom-made New Year scarf for Mr. Sherif. Blessing 2018, both sides continue to deepen exchanges and win-win cooperation.