India partner visiting Supmea
On September 25th, 2017, Supmea India automation partner Mr Arun visited Supmea and received one week's products training.
Mr.Arun visited R&D center and factory accompanied by Supmea international trading general manager. And he had a basic knowledge of Supmea products. Then Mr.Arun discussed cooperation with Supmea in terms of paperless recorder, digital meter, pressure gauge, temperature transmitter, signal isolator and other products .
It is believed that Mr.Arun's visit will bring more extensive and deep cooperation between China and India in the field of process automation instrumentation.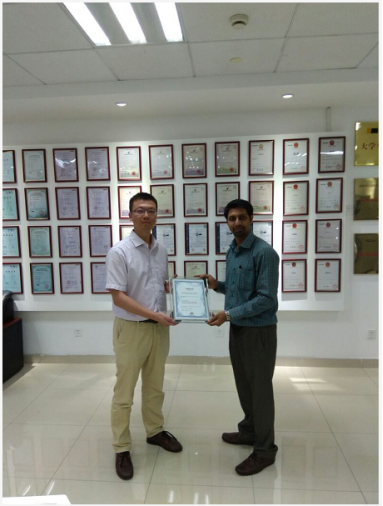 CEO Mr. Fan issue distributor certificate to India clients